Services
Free Wi-Fi all the time
Spa treatment (outside services)
Laundry Services
Office Services
Multi- Languages staff
Transport services from the hotel
Schedule Tours around Israel
Bike Rental
Scooter Rental
The hotel is accessible for handicap persons
Margosa Hotel Breakfast
The breakfast at the Margosa Hotel present something you have never tasted before. A variety of fresh food which is bought daily from a local stores around Jaffa, in the hands of our two local chef which is working very each morning to get something you can read about it in thousands of review throw-out the web.

The breakfast is Kosher under license Tel-Aviv Rabanot

Opening Hours for Breakfast
Every day between 7:30-10:30
Lobby Bar
In our famous Snack Bar which is open 24/7 you can always find Hot and cold drinks, Ice Café, pasries, fruits, dry fruits, wine, snack and more.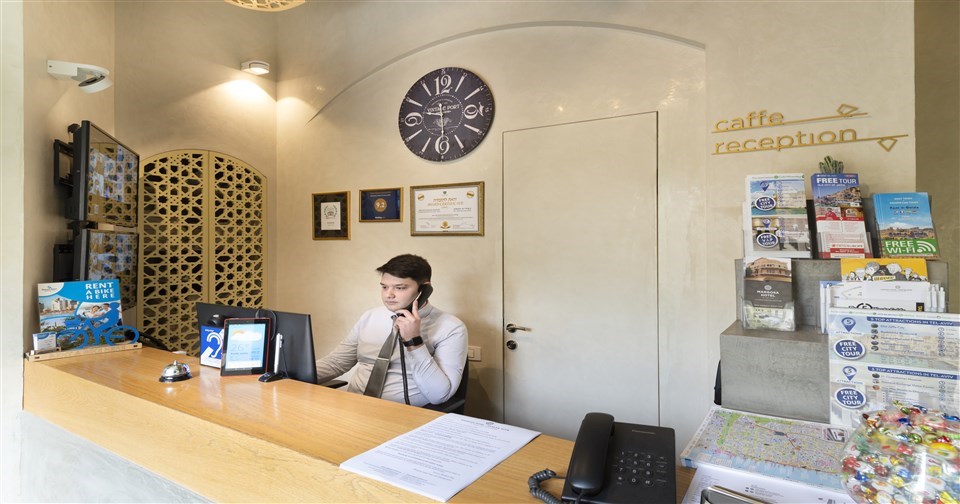 Reception
Our trained staff will help you with all your needs far beyond the check in and check out process.
All the information and recommendation, all the office services and of course all the transportation services are given at the reception.
The reception is here for you all day and night and you always can find someone to listen to.
Parking arrangement
Hotel Parking
For your service there are two parking lots where you can park your car for 50 NIS per night, based on availability.
The location of the parking lot are: Shoshana Doer 2 Street or Avraham Even Shoshan 4. Please use the intercom to contact the reception for more instructions.

Free Public Parking
There is a big parking lot which is public and free at 5 Dror Street which is just next to the hotel – it is based on availability.

Parking in the Street
During the weekdays there is free parking at the Blue and White with a few limitation. Please consult the reception for more information.